Critics Agree: The 2018 Honda Accord is a Winner, and It's Coming This Month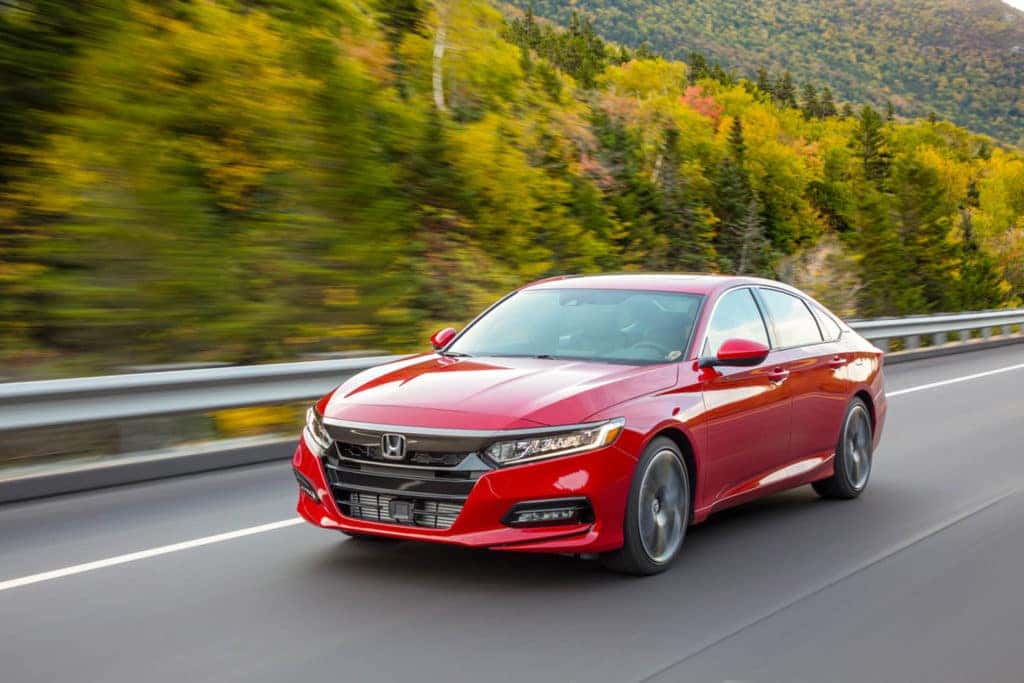 Honda invited the national automotive press to New Hampshire recently to test drive its all-new 2018 Honda Accord, which is hitting our showroom later this month. It's not hyperbole to say they were impressed – wowed – enthusiastic. Their first-drive reviews are now available online, and we've compiled them all, along with specs for the three new versions: the Accord 1.5T, Accord 2.0T and the Accord Hybrid.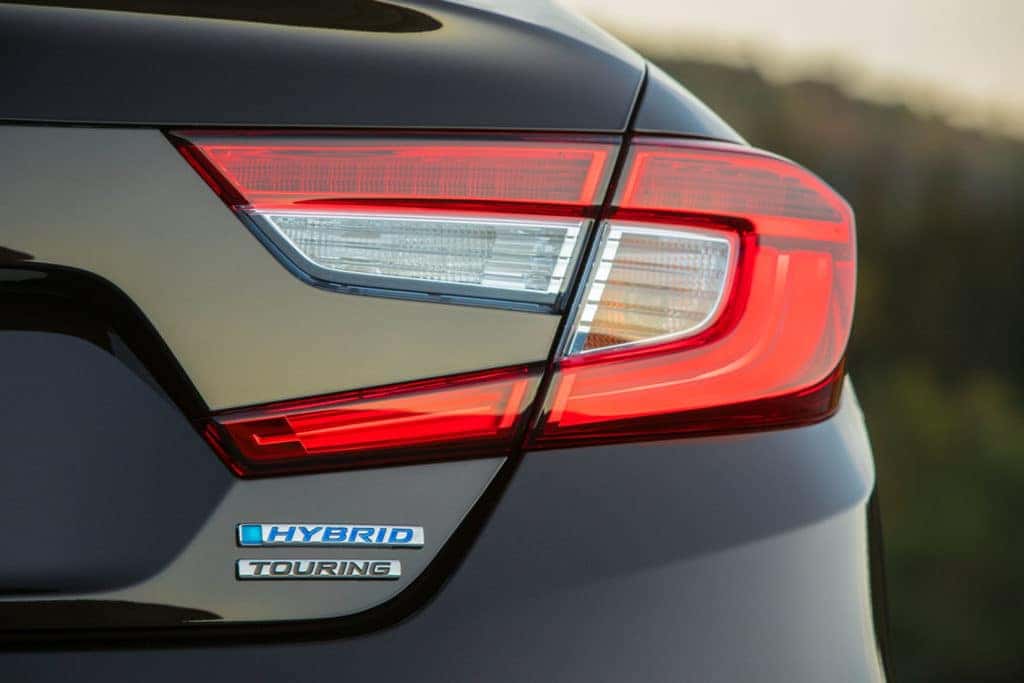 Extreme Tech Review
For this first-drive event, Honda supplied new Accords and also comparable models from other manufacturers. ExtremeTech.com's reviewer summed up the experience this way: "When you've compared them all, you'll probably find the 2018 Accord at the top of the list if you don't need all-wheel drive."
MotorTrend.com's senior editor was equally enthusiastic: "The new Accord feels like Hondas of old when Hondas gave you that special something, that little extra, that secret sauce, that X factor. I have no qualms declaring the new Accord the best car in its class – the best in some other classes, too."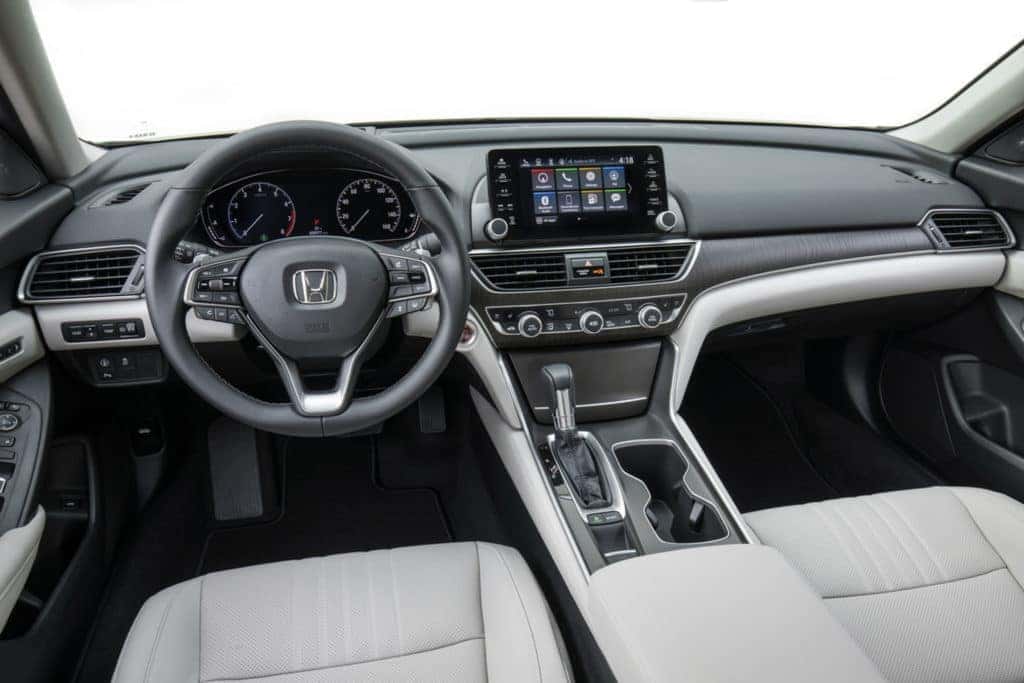 Automotive Magazine Review
Recent sales showing the rapid growth of the compact crossover and SUV class of vehicles – such as Honda's remarkable CR-V – have led to some premature obituaries for mid-size sedans, like the Accord. Not so fast, say these journalists who have been introduced to the all-new 2018 Accord. For example, AutomobileMag.com's Aaron Gold writes, "…what you have is not only the most innovative Accord in years, but the most compelling car on the midsize sedan market. Other manufacturers may be giving lip service to the segment, but Honda is putting its money where its mouth is. I'll be amazed if the all-new Accord doesn't turn out to be an extraordinarily strong seller."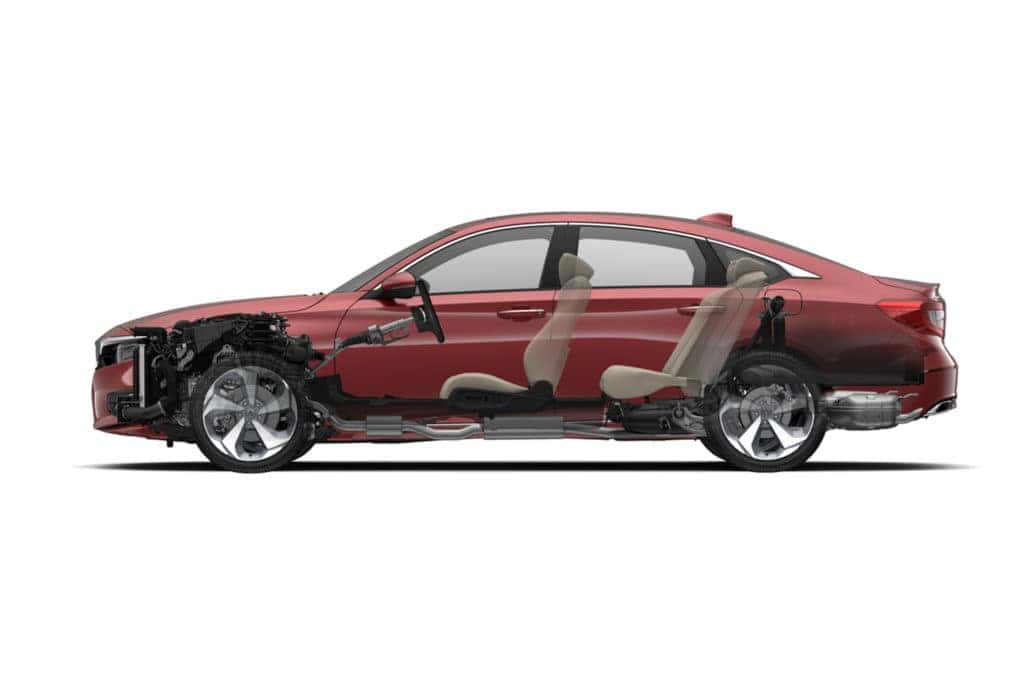 What is it about this 10th generation Accord (yes, it's been more than 40 years) that is turning these guy's heads? To start, it's lower and wider but it has a longer wheelbase and better rear legroom. From MotorTrend.com: "The design is cleaner and more upscale inside and out…"
Engine Specs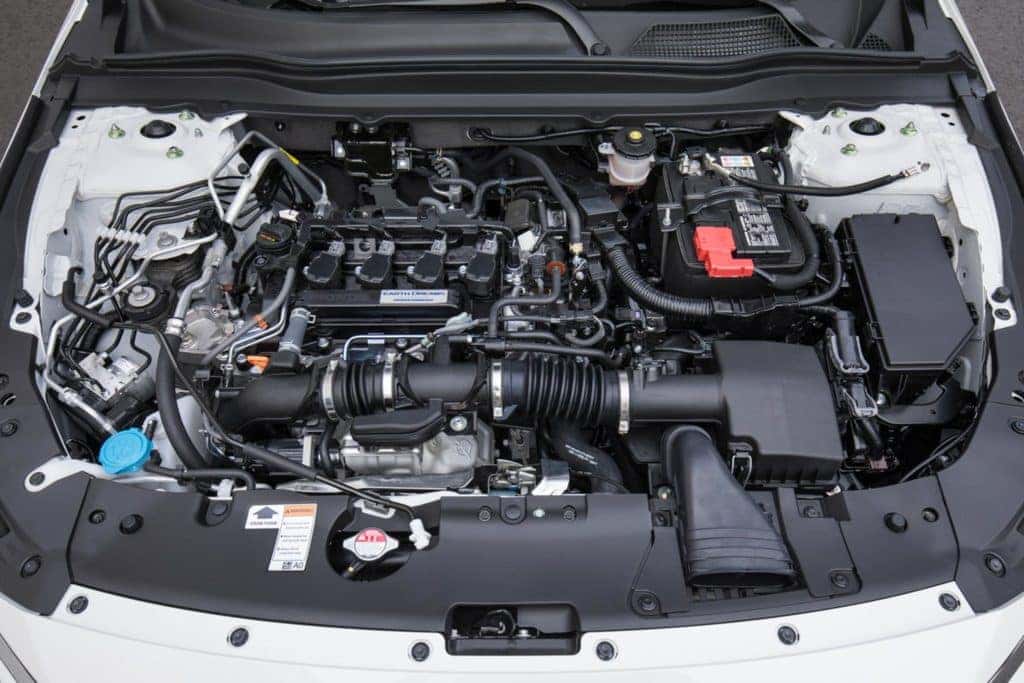 The new turbocharged engines on the 1.5T and 2.0T excited most of these reviewers. The 1.5-liter direct-injected four-cylinder turbo that gets 192 hp and 192 lb-ft of torque represents an increase of seven horsepower and 11 lb-ft of torque over the old Accord. The larger 2.0-liter gets 252 hp and 273 lb-ft of torque, which most drivers felt performed almost as well as the outgoing V6 engine. Both can be had with either manual or continuously variable transmissions. The Accord Hybrid, which won't appear until early next year, comes with 143 hp and 129 lb-ft of torque. Of course the 2018 Honda Accord gets excellent fuel efficiency.
Jalopnik/CNET Review
The reviewers loved the redesigned cockpit: Jalopnik.com's Andrew P. Collins reported, "The accord's interface upgrades might be the coolest thing about the new car. Replacing the main gauges … is a beautiful digital, customizable display area which can feed you speed, navigation, trip information and other numbers you might want to read.
The real triumph is the infotainment rig on the dashboard, though: rendered in remarkably crisp resolution, it's elegant and easy to use and has an actual knob(!) for volume again." Both Android Auto and Apple CarPlay are supported, plus Qi-compatible wireless charging and NFC pairing. And you can hear your infotainment better, too, because the 2018 Accord has been insulated well, "…wonderfully quiet at any speed," according to CNET.com.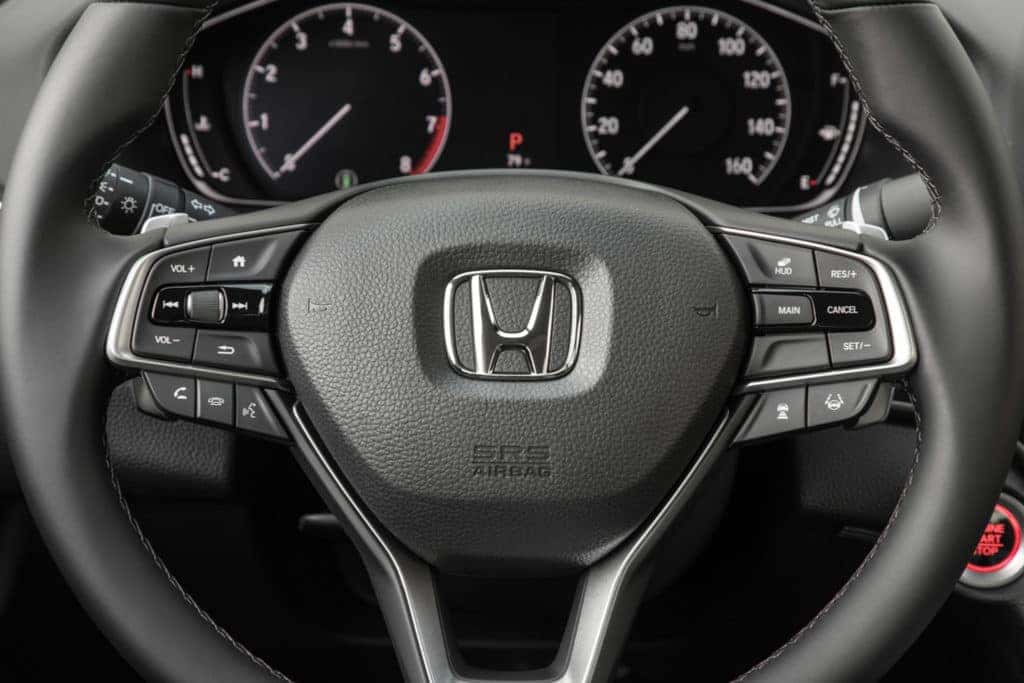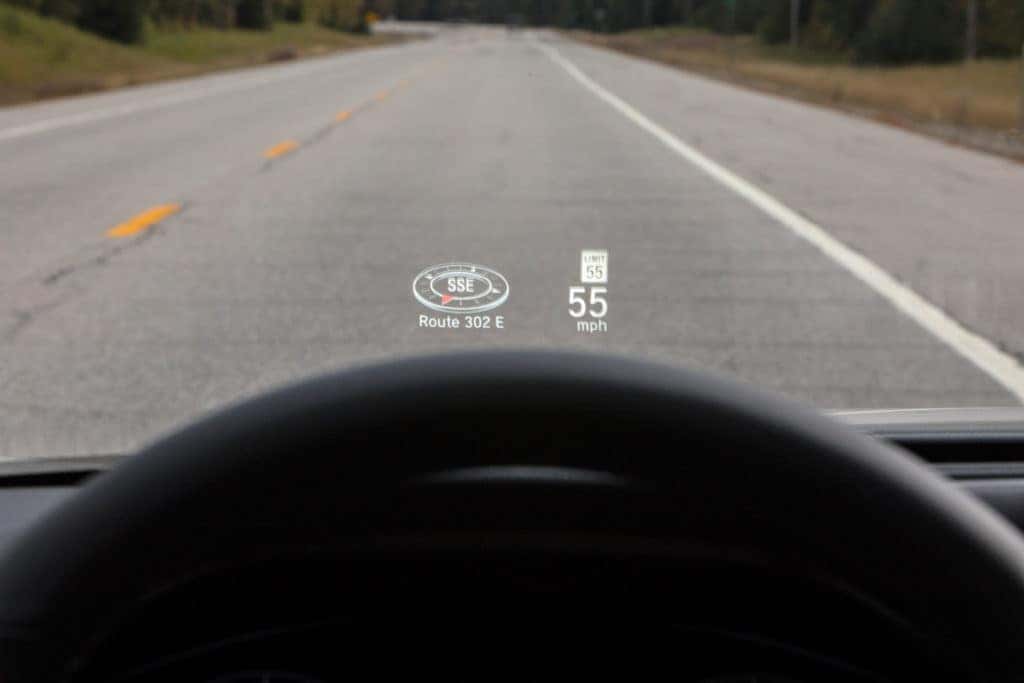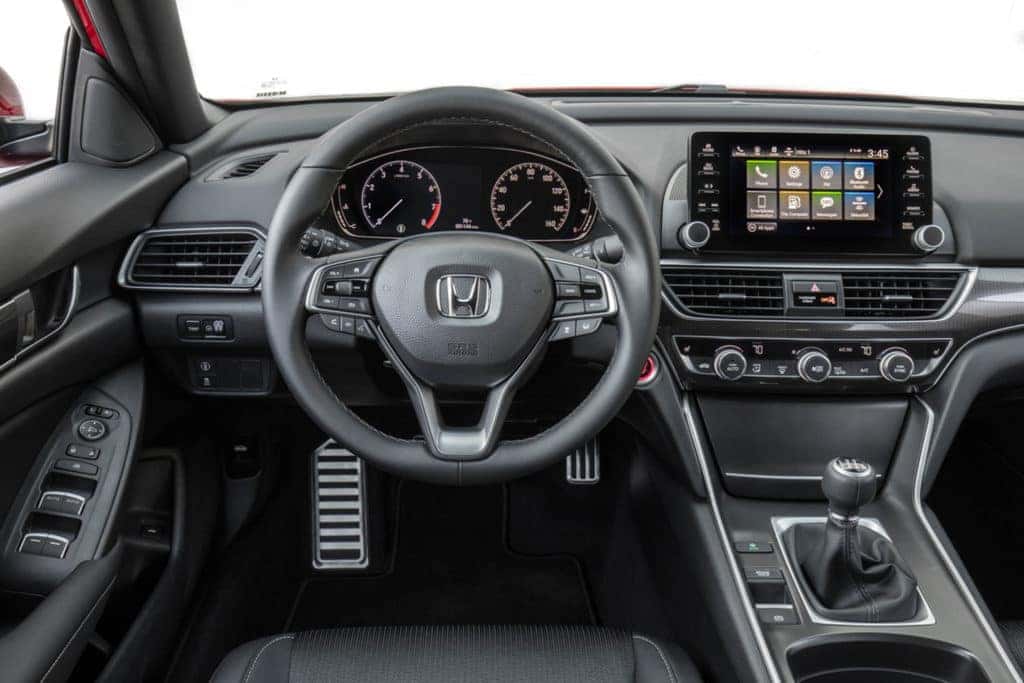 CNET's reviewer also liked the safety features offered with Honda Sensing®, now standard on all 2018 Accords, "meaning they all have adaptive cruise and a proper lane-keep assist system, one that doesn't just make the car ping-pong between the painted lines but actually helps steer. Honda's multi-angle rear-view camera is also standard, while blind-spot alert and rear cross-traffic alert are available as options."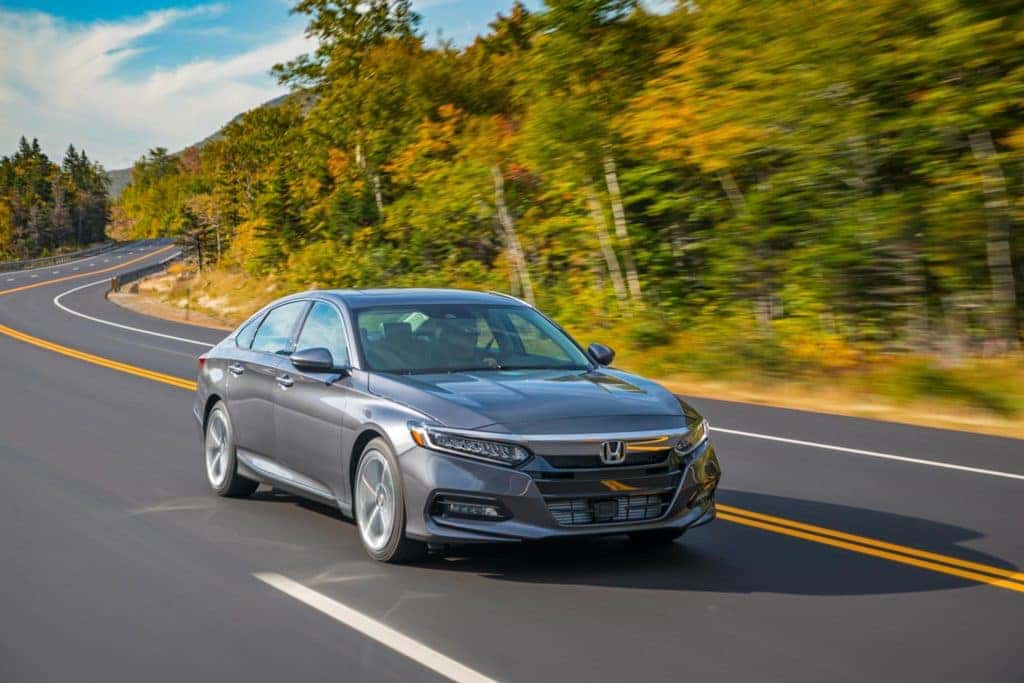 But will you be proud to be seen in a 2018 Honda Accord? Ask Forbes' Karl Brauer: "The new car lives up to its history of quality, comfort, value and fun-to-drive characteristics, and given Honda's history I have no doubts about reliability. More exciting are the traits not consistently associated with Accords but fully baked into the 2018 model. These include a stunning new exterior shape that looks more premium luxury than mainstream sedan."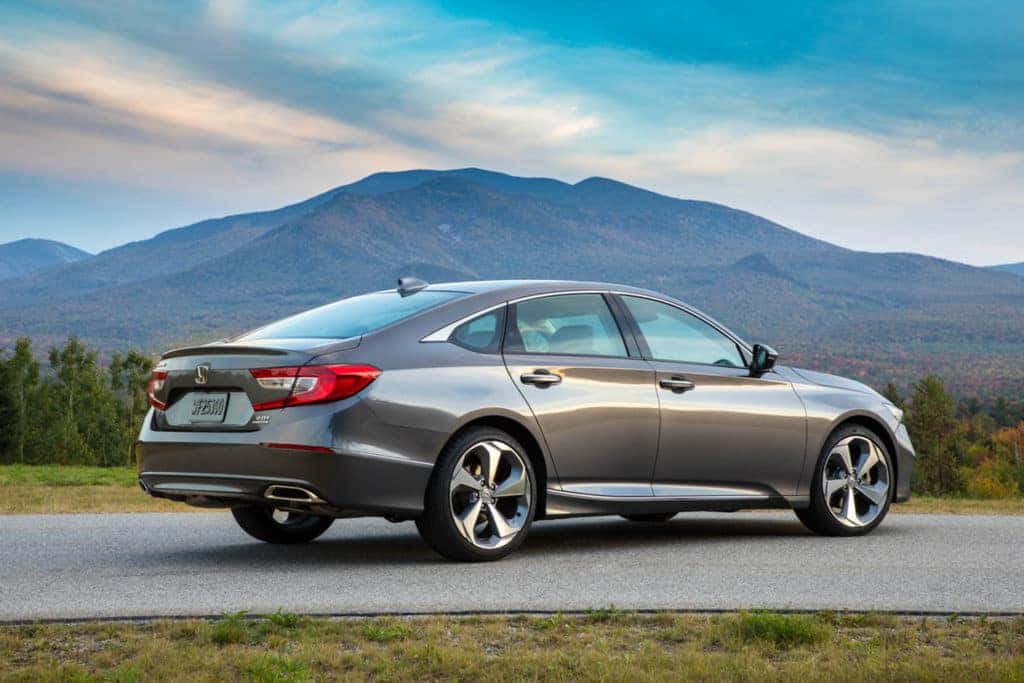 The all-new 2018 Honda Accord – see it at Schomp Honda beginning later this month.