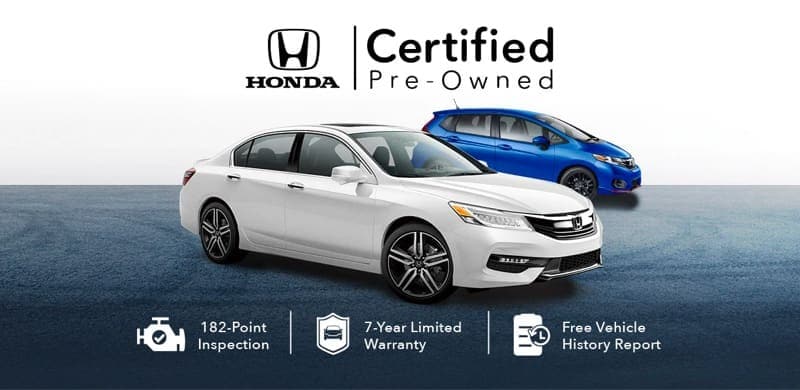 Certified Pre-Owned
Nothing compares to the quality of a Honda. No other program comes close.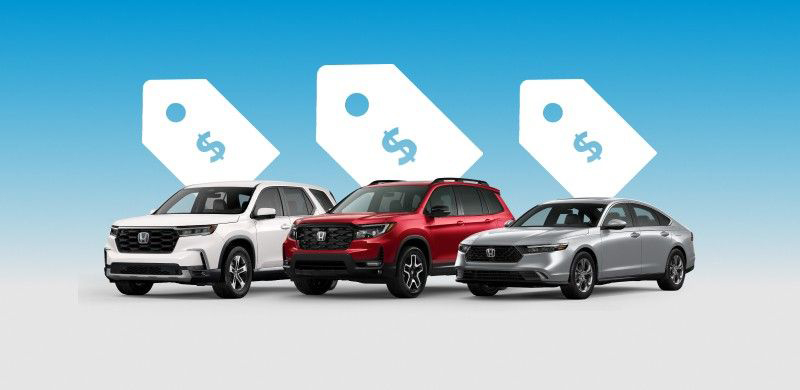 Current Offers
See this month's featured current offers going on now on new Honda vehicles.
Our Reviews
Service was within a very reasonable length of time and when I picked up my vehicle I was told that after a review of my maintenance history I did not need mybrake fluid changed. We have purchased three Hondas from Ralph Shomp and although this last Honda was not purchased from them, I would not take it anywhere else for service! Their Service Team is TOP NOTCH
Great service. Staff is very competent. My car is in great shape.
Very easy transaction. Alex explained everything thoroughly. I like the "no haggling" approach to buying a car.
We recently bought a vehicle from Schomp Honda. Julien was polite, kind and very helpful! He wasn't pushy to meet a certain agenda. He understood our time constraints and texted us to help keep us updated on our current situation. While buying a car will never be considered "fun" to me, Julien and Schomp Honda made it as pleasant of a process as can be! If you are looking for a new car, or a new to you car, head to Schomp Honda and ask for Julien and tell him " Renee sent you!"
Great service. Courteous staff. Delivered as promised. Pleased with interest rate offered. Great follow up!
First time visiting and purchasing from this dealership. It was absolutely an amazing experience. The sales staff and management did everything they could to appease my financial situation and help me find the right vehicle for me. My sales associate Gayatri went above and beyond to make sure I was satisfied with my purchase and finance. Both Gayatri and her sales manager made me feel at home and kept me well advised during the sale. I truly feel I took advantage of they're hospitality and if I had to do it again, I would have seen what so many others have when dealing with Schomp Honda, that they are fare and honest in they're prices and and quality selections of new and used vehicles. Thank you all and your amazing sales team!
Very clean and staff all nice and helpful. Was greeted by many of the staff.
From start to finish and even beyond, the quality of service from this dealership has been excellent. Trading in an older used vehicle & test driving a newer model was easier than expected. Staff has been professional, friendly, communicative & fun to deal with!
I had a great experience with Schomp. The entire process went smoothly and it was really nice to have one person handle the entire transaction.
Quick, painless, no hassle. Jordan provided excellent customer service and went above and beyond. Highly recommend.
I got in when they asked, the windshield was replaced earlier than they said, it looks like they did a good job
I went to Schomp to get a new key for my car. The staff was very knowledgeable, they were on time, they showed concern. Overall it was a wonderful experience. I told my son that Schomp would be a great place to work.
The new facility is very nice and spacious. Good experience.
I just bought a 2015 Honda Odyssey, Michael Cooley is the guy who helped me with everything. He is really nice and very accommodating. Two days later I have to get the honda back to the store because of some sliding door and back door issues. During this time Michael endorsed me to Jonathan and Patrick to the service department. Jonathan is awesome! He listens to your concerns and he make sure it's done. Patrick is also the best for figuring out the issue with my car. Before the end of the day, my car is fixed and I left with a happy heart! Thank you so much guys.
Excellent Caring responsive reliable on time comfortable location customer service friendly happy caring upfront quick
Great staff and Great Service !!!
Amazing service!! My husband and I were on the search for a new vehicle and visited many dealerships, none remotely compared to our experience at Schomp Honda. Based on the great Dealer Rater reviews we decided to go to Schomp Honda and requested to work with Isaac Ginsberg. Despite not having an appointment and already being booked for the day, Isaac made it work and was an absolute pleasure to work with! He was perfectly able to juggle his busy day and also give us great service. He was attentive to our requests and answered all of our questions in a straight forward manner. He's incredibly polite, personable, and knowledgable, which makes the process a breeze! We also worked with Manager Matt Davis to discuss trade-in value and recommendations for repairs of our current vehicle. We ended up putting a deposit down for a 2022 Pilot and Isaac was able to secure us the trim and details we wanted. The vehicle should be in within the next couple months, and I will update with how our experience goes for the buying process, but I'm confident it will also be a great experience. Thus far, I highly recommend Isaac and Schomp Honda!
Excellent service! Great prices!! Great customer service!! Couldn't have asked for better help! Thank you.
Very efficient, courteous. I have been having my CR-V serviced here for three years. Highly recommend.
Schomp Honda's service department is probably the best that I have experienced. No pressure, helpful, and informative service representatives make every visit good. I highly recommend Ralph Schomp.
Our Service Advisor, Cece, was very helpful and answered all of our questions quickly and clearly.
Always friendly, clean, fast, and comprehensive service.
Staff knowledgeable, very patient, professional, polite, you get the point without all the wordy words t.

Welcome to Schomp Honda
One Price. One Person. One Hour.®
The car buying experience is broken. Isn't it time your luxury car and commercial van dealership worked for you, and not the other way around? Why do we still have to negotiate for the best deal? Wouldn't it be nice if someone – just one person – could tailor the entire purchasing experience to you, expressing a total respect for your time and your family's or business' needs? There's a better way. Introducing Schomp Honda, One Price. One Person. One Hour.®
Through the years, we then visualized a need for a more revolutionary approach to selling all of our vehicles. Whether new, pre-owned or Certified Pre-Owned, our non-commissioned client advisor team and product knowledge experts are here to make everything seamless. In a traditionally stagnant industry, Schomp Honda and its parent organization choose to remain ahead of the curve, creating and enhancing innovative client-first philosophies in everything we do.
It's our promise to keep things simple, transparent, and straightforward, lending to a uniquely stress-free luxury car purchasing experience. We're worth the drive from anywhere in Utah and beyond, and would be honored to represent how simplistic and tailored buying a new Honda can be.
Get Directions To Schomp Honda