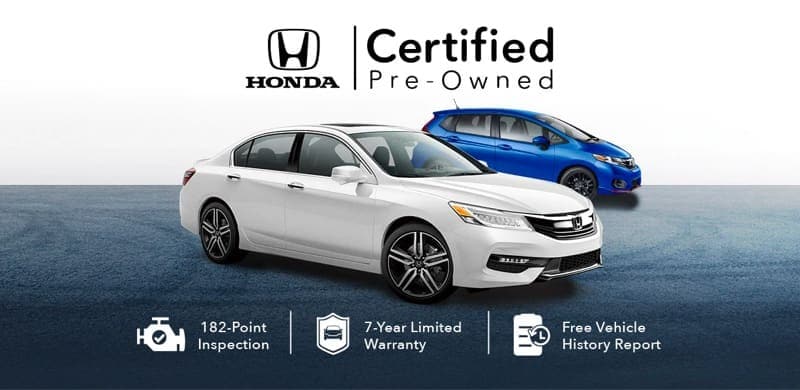 Certified Pre-Owned
Nothing compares to the quality of a Honda. No other program comes close.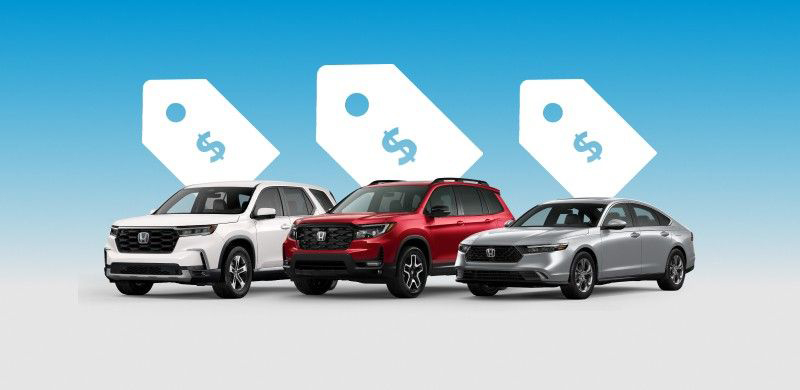 Current Offers
See this month's featured current offers going on now on new Honda vehicles.
Our Reviews
Great service. Repair shop looks great as well. Isaac my sales person was fantastic- a great communicator.
The Ralph Schomp service department should be the industry standard if it's not already. It's actually a pleasure to wait for a car to be serviced at Ralph Schomp. Everyone I met and everyone I meet when I go there is just terrific from the service department to the wonderful lovely woman I spoke with who was the cleaning person there that day, to the man who noticed I was looking for a snack while I waited. The container was empty he went and got snacks and then came and found me again to let me know they were other choices in case I wanted more. Customer Service is superb!
I just recently leased a new 2022 honda civic sport hatchback. I worked with izzy! She was absolutely amazing! She helped us in so many ways and we are so lucky to have had worked with her! She was patient, funny, understanding and overall a blast to work with. She helped me understand everything and took the time to to talk and show me what everything meant. Thank you izzy for everything!!! I highly recommend choosing her!
Shopping at Schomp Honda was a very positive experience. The most notable thing was the professionalism of our sales representative, Jordan Osborne. He made us feel at ease, and was very clear and concise when describing the product and contract information. He was friendly, straightforward, mentally sharp, patient, an effective communicator and made the whole experience feel effortless. Schomp Honda exceeded my expectation. The state-of-the-art facility felt future-forward and was revolutionizing the auto industry and auto sales experience. I also appreciated the child-friendly area, as we had our two children with us. That is a very thoughtful and considerate family friendly space. I would shop at Schomp in the future for our next vehicle.
Went above and beyond. Highly recommend! 3rd time purchasing at Schomp Honda. Will return again
The dealership itself was clean and professional looking. I really liked the design and build out of the service bays with windows to see it. It is a very inviting place to buy a car.
Very helpful and very nice services. I will recommend to anyone looking to buy used or new car here.
Fast and great service, friendly employees
I'm not one for getting my car serviced at dealerships, but I found myself in a situation where I thought I needed a new alternator ASAP (car wouldn't start most of the time, battery tests showed no issues, and I had my starter replaced a couple years ago... so that only leaves one thing left: the alternator). I contacted the Honda service center and they had an alternator in stock, as well as a couple open appointments that same day. I was expecting to receive a huge bill and some additional "recommendations" from the mechanics, for additional fixes/charges. Instead, I received better than expected news - all that needed replacing was the battery! Whew! (I guess those battery tests I had done at Auto Zone and O'Reilly's didn't exactly give me an accurate representation of the problem.) I contacted the service team about the pricing and ended up paying the same as I would, if I bought the battery at Auto Zone (and did the installation myself). Additionally, I got a free car wash! Woohoo! After this experience, I would absolutely come back here for future servicing of my Honda. This was honestly the best experience I've ever had at a car dealership.
Work done well. Great communication
I didn't buy a car here but sales was great and I liked the one hour promise. Wish they had the car I wanted.
Everything went smooth. There's a lot of technology on the CR-V Hybrid. We are in our 60s. Technically is not our strong suit. Brody took his time and helped us understand each different function of the systems. We appreciated Brody taking care of us and the sale. Thanks
Brody did a great job finding us the car we wanted! He kept us informed about availability and about the process. It could not have been any easier. From test drive to signing the papers and driving away, great job Brody!!
The web says there's a car wash involved. But I have yet to see they happen. I also didn't complain, so that's on me ;)
Schomp Honda has always treated us well through multiple purchases, inquiries, and services. We definitely recommend!
Was great, good facility and good service. Definitely I will come back .
Excellent. I like sales associates are not on commission and price is the price. Very good experience in buying a car. Kept me informed on when car would arrive.
Worked with Jeff to purchase my car after the lease ran out and he was ten stars! Worked around my schedule and made things easy as pie to understand. Big shout out to Jeff!!
Amazing experience!! Number 1 team!!! They were super helpful helping us secure our new HRV.
I also had them change the engine and cabin filters. This is the ONLY place I have taken my car for service, the waiting room is awesome, no pressure to get things fixed, unless ABSOLUTELY necessary. Routine maintenance is critical, pick a place and stick with them, I strongly suggest Schomp
Very good and attentive service.
Great experience overall. Rick kept me up to date on how things were going and was very helpful in giving options on some items that needed attention. Highly recommend Schomp.
Jared was so helpful and got my car done as soon as possible! Love him!
Very good service. They did a great job.
Everyone is really nice and accommodating. They don't force anything and they make sure you understand exactly what you paid for : )

Welcome to Schomp Honda
One Price. One Person. One Hour.®
The car buying experience is broken. Isn't it time your luxury car and commercial van dealership worked for you, and not the other way around? Why do we still have to negotiate for the best deal? Wouldn't it be nice if someone – just one person – could tailor the entire purchasing experience to you, expressing a total respect for your time and your family's or business' needs? There's a better way. Introducing Schomp Honda, One Price. One Person. One Hour.®
Through the years, we then visualized a need for a more revolutionary approach to selling all of our vehicles. Whether new, pre-owned or Certified Pre-Owned, our non-commissioned client advisor team and product knowledge experts are here to make everything seamless. In a traditionally stagnant industry, Schomp Honda and its parent organization choose to remain ahead of the curve, creating and enhancing innovative client-first philosophies in everything we do.
It's our promise to keep things simple, transparent, and straightforward, lending to a uniquely stress-free luxury car purchasing experience. We're worth the drive from anywhere in Utah and beyond, and would be honored to represent how simplistic and tailored buying a new Honda can be.
Get Directions To Schomp Honda