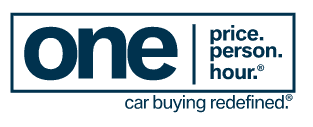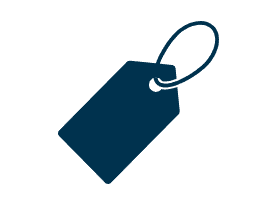 One Price℠
We believe in pricing our inventory aggressively through the use of daily market analyses – an up-front benefit with no surprises or hidden fees.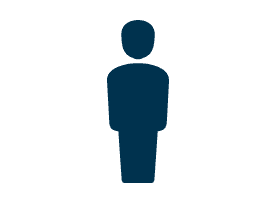 One Person℠
From start to finish, you'll work with the same salaried client advisor. No finance managers, no towering desks, no intimidation tactics. We're here for you every step of the way.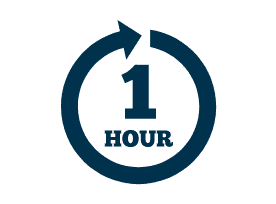 One Hour℠
Your time is valuable. Once you've committed to purchasing terms, our staff is dedicated to have your paperwork finalized and vehicle ready for delivery in less than an hour*.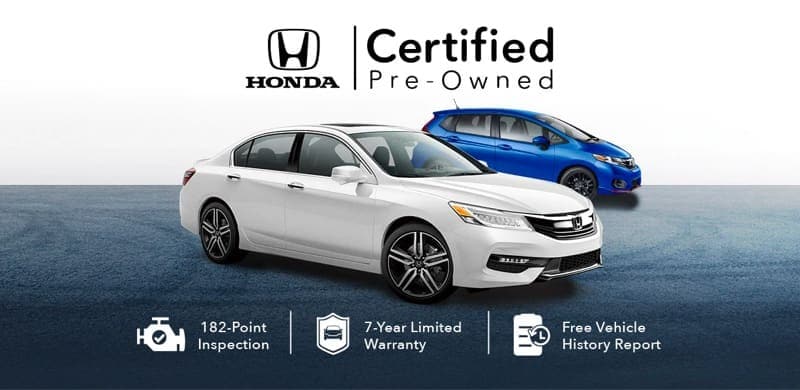 Certified Pre-Owned
Nothing compares to the quality of a Honda. No other program comes close.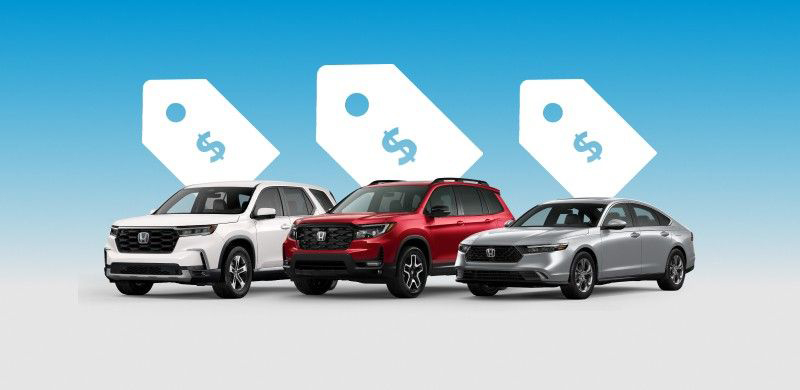 Current Offers
See this month's featured current offers going on now on new Honda vehicles.
Our Reviews
Honest, friendly and no pressure. Miranda was a pleasure to work with! This is the third car we have purchased from Schomp Honda.
Good service fare prices been using them for 11 years satisfied all the time
Tanner was great through the whole process and very respectful of our needs. We found our son his first car, and one that had been well maintained. It was refreshing to use a dealer that didn't have add on fees.
Cassandra was a pleasure to work with. She is knowledgeable and very thorough, explaining what needed to be accomplished. Thank you Cassandra!!
The salesman was very helpful. They had a lot of patience for questions and made effort to make sure I was taken care of.
The sales member was easy to work with. He offered a variety of options to choose from and answered every question I had.
Loved the way they explained me all the options and answered all my questions with buying a car.
Great service and Honda has always done an amazing job to ensure I receive the best service and am treated well!
Great dealership! We loved working with Alex. Will definitely recommend this dealership to others in the future.
As always, in my experience the service was courteous, excellent and efficient!
Honda service is great! They are super busy but will make sure to take care of you in a timely manor!
Caedon did an excellent job and the building itself was comfortable with snacks and drinks and very clean bathrooms.
The nicest dealership I've ever been in! Schomp Honda didn't price gouge or tack on any overpriced addons, and they don't charge dealer handling fees. I worked with Izzy for my sale, who was absolutely fantastic throughout the entire process.
Had a great experience with Izzy for a new car purchase, she was fantastic throughout the entire process. I would highly recommend her and this dealership!
I had a truly wonderful experience at Schomp Honda. This was my first time buying a car on my own, and at 51 y/o you can imagine how intimidated I was feeling. David Cole, the salesman that worked with me was so kind, and I definitely didn't feel pressured in any way to purchase something out of my budget. He helped me find a used car that is reliable and meets all of my needs, within my limited budget. I would encourage anyone that's looking for a vehicle new or used to give Schomp a visit. You will not be disappointed.
Fastest turn around to date! Friendly staff and very helpful with the process as a whole.
Very easy and fast. Everyone is nice and helpful. Heidi is a great sales representative
I bought my Honda here at Schomp and I've done all my service here at their service center. Everything from regular scheduled maintenance, to tired, to electrical system work. Pretty much everything but body work and only because they don't do that. The quality work I get here along with the comprehensive inspections give me confidence that my vehicle will last a long time. I always get a video of the inspection so I can see things like how dirty my filters are. I'm so pleased with Schomp and their service center that I continue to get all my services here even through I've moved further north and have a different Honda Service Center much closer to my home.
Had to get service on my vehicle and new front brake pads. Cassie was very helpful the entire way through.
Went in for oil change, they were super polite, professional helpful and it was fast to get in and out. I will always go back to Schomp Honda for my car needs and issues!
Friendly, efficient. Helpful when I asked about car features.
Cassandra took good care of me and kept me posted on the process.
Great experience No pressure Love my new suv would recommend my friends and family!! ALL SMILES
From the moment I arrived, Navin was the one who would guide me and advise me on how to buy a car and give details to be able to own a car. Since this was the first car we bought, they were quite hesitant but thanks to Navin with his enthusiasm and attentive customer care, we now have the car we want. I would like to thank the company as well as the dealer.
Excellent customer service. No running around, straight to the point you get the best deal upfront. I would highly recommend this dealership. We worked with Christopher and he did an excellent job.

Welcome to Schomp Honda
One Price. One Person. One Hour.®
The car buying experience is broken. Isn't it time your luxury car and commercial van dealership worked for you, and not the other way around? Why do we still have to negotiate for the best deal? Wouldn't it be nice if someone – just one person – could tailor the entire purchasing experience to you, expressing a total respect for your time and your family's or business' needs? There's a better way. Introducing Schomp Honda, One Price. One Person. One Hour.®
Through the years, we then visualized a need for a more revolutionary approach to selling all of our vehicles. Whether new, pre-owned or Certified Pre-Owned, our non-commissioned client advisor team and product knowledge experts are here to make everything seamless. In a traditionally stagnant industry, Schomp Honda and its parent organization choose to remain ahead of the curve, creating and enhancing innovative client-first philosophies in everything we do.
It's our promise to keep things simple, transparent, and straightforward, lending to a uniquely stress-free luxury car purchasing experience. We're worth the drive from anywhere in Utah and beyond, and would be honored to represent how simplistic and tailored buying a new Honda can be.
Get Directions To Schomp Honda