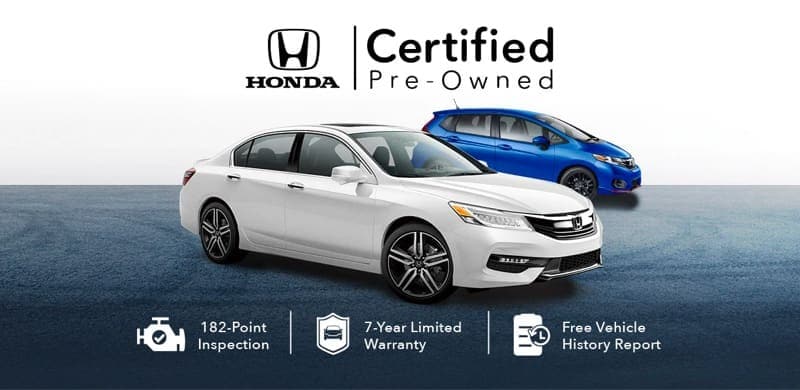 Certified Pre-Owned
Nothing compares to the quality of a Honda. No other program comes close.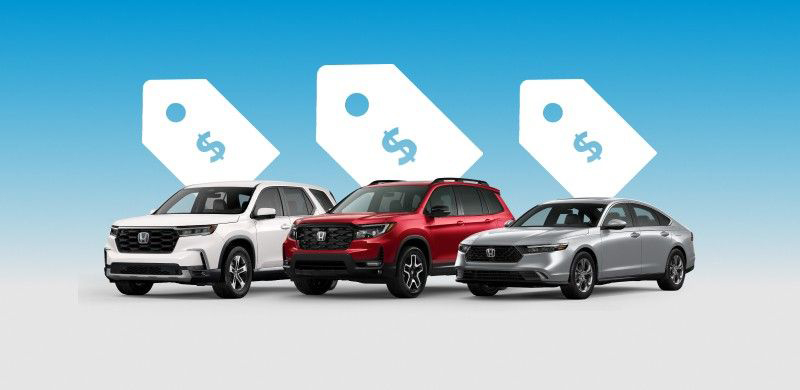 Current Offers
See this month's featured current offers going on now on new Honda vehicles.
Our Reviews
We came to Schomp Honda looking for a car for our teenager. Nothing fancy, just a clean, reliable car for our high school senior. We were greeted by Silas who was friendly and easy going. We had researched a few cars online prior to coming in but when we sat down with Silas, he really provided the details that we needed to make a decision. With that clarity, and a test drive, we purchased a well cared for Camry with 1 owner. We felt like we were in good hands with Silas and appreciated his patience. This was the easiest and most pleasant car purchase experience we've ever had!
I recommend schomp to all my friends and family! Low stress car buying experience. My salesman did a great job of answering all my questions and made sure I understood everything before signing paperwork. I'll be returning for all my car needs in the future!
Schomp Honda is the only way to buy a car. No games, no gimmicks, no need to be feeling like you have been tricked or outsmarted. A very pleasant experience every time
Moved out here from Massachusetts about a year ago and had the pleasure of working with Blaine. He went above and beyond for me. I just recently brought my car in because I had a nail in one of tires. He got it all patched up and I was ready to drive it again. Thank you Blaine for your all your hard work! 😀
Beyond expectations! Clear and precise from beginning to end. No gimmicks! I was hesitant due to previous bad experiences, but Robbie delivered. He took the time to explain the process the whole way through! Love my new car and the service was top of the line.
Beyond amazing! Clear and professional from beginning to end!
Jeff L. and Chris W. worked with me to find a car that fit my needs, was within my price range, and I left with something even better than what I expecting to find. They were kind and straightforward. I had a great experience.
I worked with Robert Sauzek and my entire experience was great! I came in not knowing exactly what I wanted, and left within 1.5 hours with a vehicle on hold. I was at work the following day when my Accord arrived at Schomp, and wouldn't be off until around the time that they closed. Robert was awesome and drove my car to my place of employment and had everything ready for me to sign. Within 10 minutes, I was good to go. This was by far the easiest and most pleasant car buying experience I have had. Everyone I have encountered at Schomp is extremely helpful and you can tell they really care about their customers. 10/10 recommend. Thank you again :)
Awesome buying experience! Julien was very helpful and responsive.
From the moment I walked into schomp Honda I was acknowledged and greeted immediately The gentleman at the entrance asked me a few questions and quickly found a person that could assist. Silas was great. He was Not pushy, provided me the space i needed and answered my questions. I went home in a beautiful Honda Pilot and the whole process was not stressful If you are in the market for a vehicle and you want a great experience visit Schomp Honda and ask for Silas!
The team at Schomp Honda was absolutely wonderful to work with from start to finish. Matt Davis kept me updated throughout the whole process of buying my new HR-V and was just the best to work with to actually purchase the car. I couldn't recommend Matt Davis and Schomp Honda enough!
The team at Schomp Honda was absolutely wonderful to work with from start to finish. Matt Davis kept me updated throughout the whole process of buying my new HR-V and was just the best to work with to actually purchase the car. I couldn't recommend Matt Davis and Schomp Honda enough!
Jeffrey was fantastic to work with. Simple process from start to finish.
Adriana was a fantastic sales woman. When the car we wanted was set to be sold she took our info to keep in touch. Later that day when the deal fell through she called us and we were able to get the car we wanted. She was VERY knowledgeable about every feature of the car we purchased and went through everything. A smooth car buying experience.
Everyone who we worked with was professional, helpful. and kind. Thank you for making this experience wonderful. A special thanks to Robert for helping in every way possible.
Robert was great and super helpful and attentive to our questions - will come back to Schomp for another car when needed!
I was a couple of days early for my appointment. 🤷‍♀️ they worked it out and provided Lyft service to and from my home.
My lease was almost up and Jesse reached out to help! Not only did he find me a great deal: a newer, nicer Passport for less than my current CR-V lease but he also made the process so easy I was able to come to the dealership that evening and leave with my new car. Jesse was very knowledgeable when it came to the cars and their specs, the industry and everything inbetween. It made me feel as though he had my best interest at heart and wanted to help me rather than just make a sale.
It was great and easy experience the entire staff was professional start to finish, would definitely work with Schomp in the future.
Sales lady Catherine is the best person I have ever worked with in buying a new car. I can't say enough about her compassion and assistance during a difficult sale. I just might have to go to Schomp for all my vehicles in the future because if this great lady!
Kevin Dao at Ralph Schomp was very professional, efficient, and kind. Schomp has an excellent employee in Kevin. We will definitely use Schomp in the future!
We were really pleased with the service, friendliness, and help we received. Would definitely do business with again!
Robert (Robby) was the key to our great experience. My wife has not sat in a car show room in 30 years, because of the sales process. I have always bought the vehicles. People buy from people, and we would definitely return because of the ease and professional approach. Thanks Robert, you have a great future ahead.
Always has fast and quality service. Customer service is also top notch.
We are a one vehicle family, so when I was in an accident and totaled our only car, we did not have much time to find a new one. We had a good experience buying from Ralph Schomp Honda before, so when we found two Accords on Carfax that were for sale here, we went directly there. We met Silas Getz who was so awesome to work with! He was our sales asociate and our finance person all in one, so we didn't have to move from one person to another to buy our car. He applied NO pressure while trying to decide on one, and we even needed a little more time to think about it and again...no pressure. Once we knew which car was to be our's, we walked in and he was on the ready. This could not have been an easier or more pleasant purchase, nor could we have had a more helpful and kind (and fun!) associate to work with. He even offered to have us come by to describe the technical details of our car! Thanks to Silas, we are driving a car we love!

Welcome to Schomp Honda
One Price. One Person. One Hour.®
The car buying experience is broken. Isn't it time your luxury car and commercial van dealership worked for you, and not the other way around? Why do we still have to negotiate for the best deal? Wouldn't it be nice if someone – just one person – could tailor the entire purchasing experience to you, expressing a total respect for your time and your family's or business' needs? There's a better way. Introducing Schomp Honda, One Price. One Person. One Hour.®
Through the years, we then visualized a need for a more revolutionary approach to selling all of our vehicles. Whether new, pre-owned or Certified Pre-Owned, our non-commissioned client advisor team and product knowledge experts are here to make everything seamless. In a traditionally stagnant industry, Schomp Honda and its parent organization choose to remain ahead of the curve, creating and enhancing innovative client-first philosophies in everything we do.
It's our promise to keep things simple, transparent, and straightforward, lending to a uniquely stress-free luxury car purchasing experience. We're worth the drive from anywhere in Utah and beyond, and would be honored to represent how simplistic and tailored buying a new Honda can be.
Get Directions To Schomp Honda