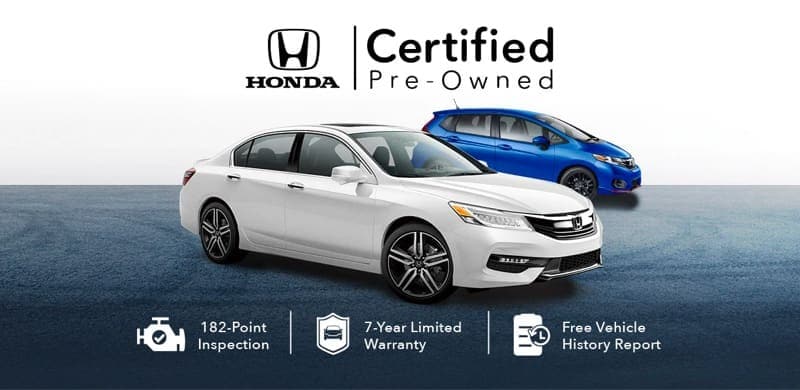 Certified Pre-Owned
Nothing compares to the quality of a Honda. No other program comes close.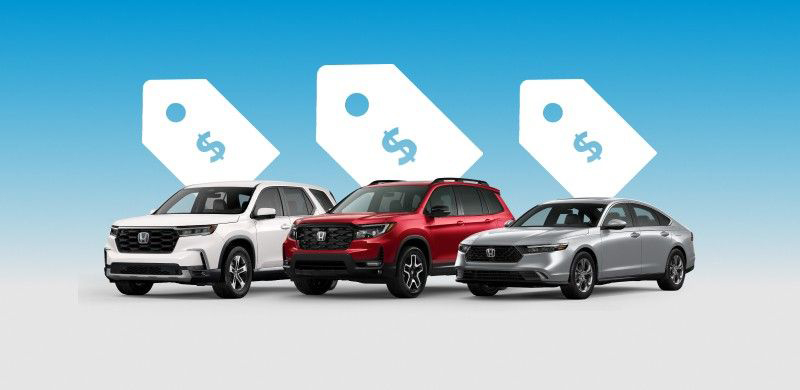 Current Offers
See this month's featured current offers going on now on new Honda vehicles.
Our Reviews
I am a returning customer and received the same highly qualified service as before. I must say that the personnel are "very" patient and understanding of their customers. All of my questions were answered and explained well. The service does not stop after you drive your vehicle off the lot. They continue to reach out to help in anyway possible making sure that the customer is happy. The service department is also extraordineire. There is no waiting. Make your appointment, drive right in and you are greeted with professionalism. Schomp's service keeps on giving. I know that when I take my vehicle to Schomp, my car is in good hands. I don't know why anyone would want to go elsewhere to shop. Thank you Ralph Schomp and associates.
Very helpful throughout the whole process. Definitely would recommend to anyone if looking for a vehicle.
No pressure sales, diligent and well-informed employees, and a business model that gets rid of the traditional, stressful haggling associated with car buying
Amazing experience with 100% honestly on dates. Very Transparent service and always ready to help attitude. James Sandoval is very honest person and he kept all the promises. Even after selling the Car, He still helps me whenever i get stuck or need any assistance.
Excellent all around from the greeting to the service, trade in value, answering all of my questions, and ensuring I got everything I needed. All with zero pressure.
We have been purchasing vehicles from Schomp's for over twenty years. Great service snd sales experiences keep us returning. Because of the experience, many of our family and friends have purchased as well. We appreciate the dealership in the many ways they have remained in community involvement.
Friendly staff, great price, excellent service fast closing, knowledgeable and informative of the products, outstanding dealership.
Car purchases are typically a pain, however, working with the Schomp team was simple and painless. I enjoyed speaking with everyone I met and was kept apprised of each step throughout the process. I worked primarily with James throughout most of the process and he was delightful to work with. I would highly recommend this team to anyone!
Jake in Service is excellent and very friendly. Isaac was a pleasure to work with when buying. We have had only good experiences at Schomp.
Personalized conversations, helpful to get to know Isaac. He didn't make us feel lost in the process. Instead he answered a lot of very random questions from us to help us understand everything.
We had a wonderful experience purchasing a new car at Schomp Honda. Ricardo Banegas was a thoughtful, concerned, helpful and thorough consultant with whom we would be privileged to work with again should the need arise. Thank you to all the Honda team who did a marvelous job with us.
My third car through Schomp.Always a great experience. will go back to them again.tell my friends about them.
Great service and attention to detail provided by Kevin and Matt throughout the process. Very professional and timely in follow up
Professional and trust worthy. The salesperson was knowledgeable and helpful. I have bought numerous cars for Ralph Schomp.
They are the best! I bought my car aweek ago and they installed my package right away. I was given a loaner that was immaculate. I would recommend this dealership to all of my find and family!!
For the first time in many car buying experiences, I walked away feeling like the dealership treated me respectfully, fairly and showed concern for my satisfaction. I felt the trade in value was assessed accurately. They were able to beat my pre approved credit union interest rate!! All n all Schomp's is a reliable dealership and this is most likely why their #1 in CO.
Purchased our 1st Honda, dropped it off at the service center for accessory additions the week after purchase. The drop off/rental process was flawless. The team was prepared for my arrival and got me in and out quickly.
Easy to approach, great communication and non-aggressive. Very willing to work with you as a person.
Chris Williams at Schomp Honda did a great job selling my family a Honda Pilot. Chris is supremely professional and very detailed. If you are in the market for a new or used Honda Chris is the person to see. We purchased 5-10-2022 and could not be happier with the no BS experience we had. Look them up!
I wouldn't rate Isaac at a 5 because he passed me off to Jeff. I never even met Isaac. Guess he wasn't interested in helping me. However, Jeff was amazing! I received a follow-up call from him. He was patient, never pushed anything on me, and was very honest about the entire transaction. I'd rate him 5 stars.
Isaac made the process a pleasant experience. He explained the tech very well and explained all of my options very clearly
I bought my first car here and would recommend anyone. Very great pricing and selection.
I love the customer service, it matters the most and Schomp consistently delivers great service!
Great service from beginning to end. Attentive to needs and courteous! Definitely recommend this dealership.
I am extremely delighted with the service it was absolutely fantastic. I have never encountered such perfect showroom with incredible modern design. Isaac, the salesperson, was wonderful. He was very professional and very friendly. He provided absolutely the best sales experience I ever had. I would definitely recommend Isaac to anybody who's looking for perfect service.

Welcome to Schomp Honda
One Price. One Person. One Hour.®
The car buying experience is broken. Isn't it time your luxury car and commercial van dealership worked for you, and not the other way around? Why do we still have to negotiate for the best deal? Wouldn't it be nice if someone – just one person – could tailor the entire purchasing experience to you, expressing a total respect for your time and your family's or business' needs? There's a better way. Introducing Schomp Honda, One Price. One Person. One Hour.®
Through the years, we then visualized a need for a more revolutionary approach to selling all of our vehicles. Whether new, pre-owned or Certified Pre-Owned, our non-commissioned client advisor team and product knowledge experts are here to make everything seamless. In a traditionally stagnant industry, Schomp Honda and its parent organization choose to remain ahead of the curve, creating and enhancing innovative client-first philosophies in everything we do.
It's our promise to keep things simple, transparent, and straightforward, lending to a uniquely stress-free luxury car purchasing experience. We're worth the drive from anywhere in Utah and beyond, and would be honored to represent how simplistic and tailored buying a new Honda can be.
Get Directions To Schomp Honda