How Honda is Getting Electric "Just Right" with the 2024 Honda Prologue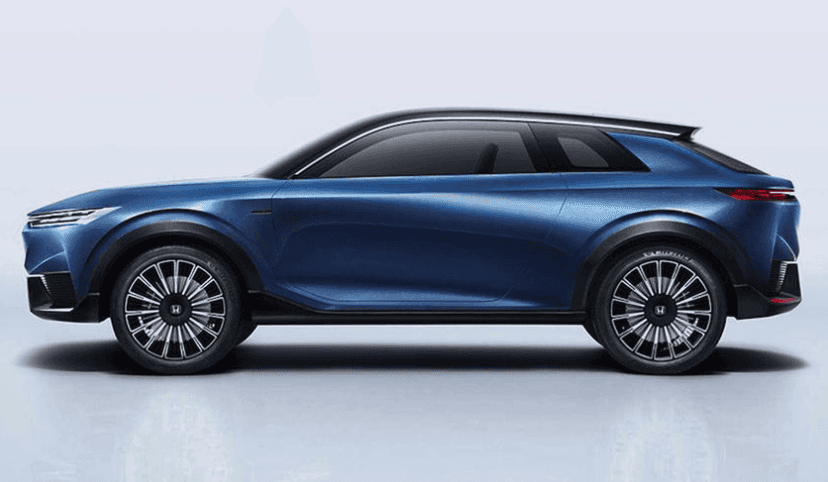 If you're tired of bad news, here's some good news. Honda's first all-electric SUV, the 2024 Prologue, will be coming to Schomp Honda in just about a year. We don't know a lot about it yet, but given Honda's thoughtful "Goldilocks" approach to development (i.e., making sure it's "just right"), we know the 2024 Honda Prologue will be a vehicle worth waiting for.
It's important to note that Honda has been a leader in offering alternative fuel vehicles. It beat Toyota's Prius to market in 1999 with the Insight, and the FCX Clarity was a brief foray into hydrogen propulsion – perhaps ahead of its time. It also offered a natural gas-powered Honda Civic from 1998 to 2012.
To develop the 2024 Honda Prologue, Honda is collaborating with General Motors and using its Ultium battery system. The biggest virtue of the Ultium is that it can be configured either vertically or horizontally, which offers maximum design flexibility. The Prologue likely will share a platform with Chevy's Blazer EV, which is also in development. GM's well-regarded OnStar technology will be integrated with HondaLink. The target driving range is 350 miles using two electric motors, but that's not a firm figure.
Regarding design, Honda is offering some guidance on a dedicated Prologue website that includes a video about how the design team has operated.
"Sporty proportions and a stronger stance" is how one designer describes the 2024 Honda Prologue. Constrained by the Covid-19 global pandemic, the team used artificial intelligence (AI) to visualize how the Prologue would look and feel and how it would fit into Honda's existing solid lineup of SUVs.
Honda has announced that it intends to be fully electric by 2040. According to a report by Forbes, it is expecting sales of 70,000 units over the first two years of production. Since Honda has not jumped into the EV market heretofore, buyers should be eligible for some generous tax credits, making it an affordable option for drivers.
Of course, if you just can't wait for the 2024 Honda Prologue, you can visit Schomp Honda and see the hybrid vehicles that Honda already offers: the Insight Hybrid, the CR-V Hybrid and the Accord Hybrid.