Honda is U.S. News' Best SUV Brand for 2017
Washington, D.C. – November 15, 2016 – U.S. News & World Report, the global authority in rankings and consumer advice, today recognized Honda as its "Best SUV brand" for the second year in a row. The annual "Best Car" awards recognize brands with top-performing vehicles in four major categories: SUVs – including Crossovers and Minivans – Cars, Trucks and Luxury.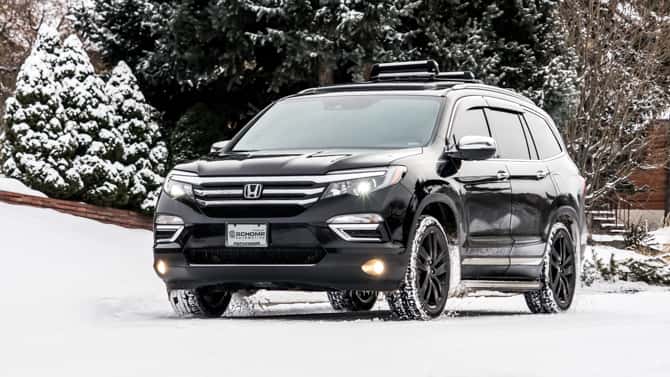 Best SUV Brand: Honda. With comfortable interiors and family-friendly features, Honda leads the Best SUV Brand category. Honda's lineup includes the Honda CR-V, Honda HR-V, Honda Odyssey and the redesigned Honda Pilot, all of which rank at or near the top of their classes in Compact SUVs, Subcompact SUVs, Minivans and Midsize SUVs, respectively.
"Consumers have an overwhelming number of factors to consider when comparing cars," says Jamie Page Deaton, managing editor of U.S. News Best Cars. "The Best Vehicle Brand awards simplify the process by giving people guidance on the top brands in the categories that matter to them."


According to U.S. News, the Best Vehicle Brands methodology is an objective, analysis-driven assessment of quality across all of a brand's offerings within the four categories (SUVs, Cars, Trucks and Luxury). Brand ratings are based on the U.S. News Best Cars overall scores for each vehicle, which incorporate the consensus opinions of the automotive industry as well as safety and reliability data.


Best Cars, the automotive channel of U.S. News & World Report, publishes rankings of the majority of new vehicles sold in America. U.S. News annually publishes the Best Cars awards, including Best Vehicle Brands (Honda – Best SUVs), Best Cars for the Money (Fit, Civic, HR-V, Pilot, Odyssey), and Best Cars for Families (HR-V, CR-V, Pilot, Odyssey).
Excerpts from usnews.rankingsandreviews.com
Source: New feed