Why Only Genuine Honda Oil, Fluids and Parts Are Good Enough for Your Honda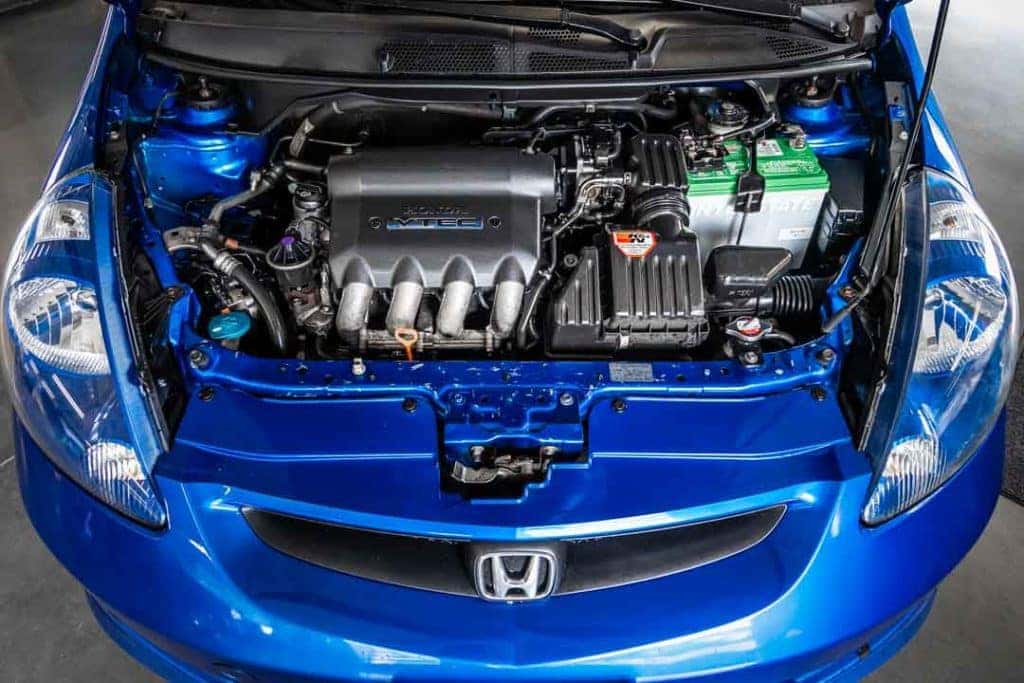 With regular use, every vehicle has some parts and fluids that need to be replaced from time to time. Why bother to come to Schomp Honda to ensure that you will get the real deal – Genuine Honda Fluids and Parts? Why not just head over to the local garage or auto parts store and get what you need? Two words: quality and reliability (and doesn't count).
Hondas are renowned for their reliability and dependable performance. But dependability relies on quality components. Using Genuine Honda Oils, Fluids and Parts and observing Honda's recommended maintenance schedule ensures that your vehicle's components are protected from mechanical damage that can lead to expensive and time-consuming repairs.
Automatic Transmission Fluid
Transmission fluid is essential to keeping your Honda shifting effortlessly for a long time to come. But it also helps with fuel economy. With Honda Genuine Automatic Transmission Fluid, you can rest assured that it is specifically formulated to keep your vehicle's transmission ticking along with a minimum of friction and maximum smoothness and efficiency.
Brake Fluid
Your Honda has plenty of get-up-and-go, but you also want to make sure it has plenty of stopping power. Whether your drive in heavy city traffic or on the freeway, you rely on your brakes to bring it to a safe stop when you need to. You should trade out your brake fluid at least every three years with Honda Genuine Brake Fluid because with lots of use it can become contaminated and lose effectiveness. The high quality of Honda Brake Fluid will ensure that it lasts and delivers the safety you rely on.
Steering Fluid
We've all heard that screech that comes from power steering. The best way to avoid that sound in your Honda is to use Genuine Honda Power Steering Fluid. Its special formulation reduces the friction that causes the screeching.
Antifreeze/Coolant
Colorado's extreme weather takes a toll on your vehicle. One way you can protect yourself in both hot and cold weather is to use Genuine Honda Longlife Blue Antifreeze/Coolant. It will ensure that your engine doesn't boil over in hot weather or freeze up in below-freezing weather and that your vehicle is protected against corrosion of all metal and non-metal parts It's the only coolant that Honda makes specifically for its vehicles and works in every Honda. It's also worth pointing out that using Honda's own advanced formulation means that no coolant service is required for up to 10 years or 120,000 miles!
Honda Motor Oil and Oil Filters
Most drivers know that their vehicle's engines require lubrication to protect the moving parts, and that with use, the oil gets dirty and can't do its job as well. But by choosing the right grade and viscosity (and it gets confusing, we agree) you will protect your Honda's engine and keep it running well for thousands of miles. Honda Genuine Motor Oils are specifically blended and lab tested. There is a Honda-engineered, low-viscosity motor oil for each Honda model's engine. You can rely on Schomp Honda to help you choose the right one for you. A Genuine Honda Oil Filter will ensure that your Honda's oil works well between changes. Be sure to follow the Honda maintenance schedule for optimal performance of your oil and oil filter.
Honda Engine Air Filters
Sadly, Colorado's air isn't always clean and frequently is dusty. It's important to keep dust and contaminants out of your Honda's engine, which is why it has an engine air filter. It reduces dust and contaminants so your vehicle's engine can perform well. Air filters that work well need to be replaced from time to time to keep the air flowing into your engine clean. It only makes sense to choose a Genuine Honda Engine Air Filter because it is made from advanced materials that provide superior filtration and airflow, optimizing your engine's performance and fuel efficiency.
Honda Cabin Air Filters
Just as the engine air filter cleans the air that goes into your engine, your Honda has a filter that cleans dirty air before it comes into your vehicle's cabin. Honda Genuine Cabin Air Filters are engineered specifically for your vehicle to keep dust, pollen and other contaminants from incoming and recirculating air. And that keeps you and your passengers healthier, happier and more comfortable.
Honda Windshield Wiper Blades
Ever been caught in a real Colorado gully-washer with failing windshield wiper blades? It's a place you don't want to be. It's simply not safe to be driving in a Rocky Mountain snowstorm or rainstorm with bad blades. They need to be replaced regularly because they wear out with use. Honda Genuine Wiper Blades are designed specifically for your vehicle to cover the maximum amount of windshield with the best fit and durability. You should inspect and replace your blades regularly. It's part of the routine maintenance service you get at Schomp Honda when you follow your vehicle's recommended maintenance schedule.
Don't be fooled into believing that aftermarket products are as high quality, will last as long, and work as well as the real deal. Demand Genuine Honda Oil, Vital Fluids and Parts for your Honda. At Schomp Honda in Highlands Ranch, you can be sure that's what you'll get…every time.