The Schomp Name on Your Car Earns You a Valuable Perk at Park Meadows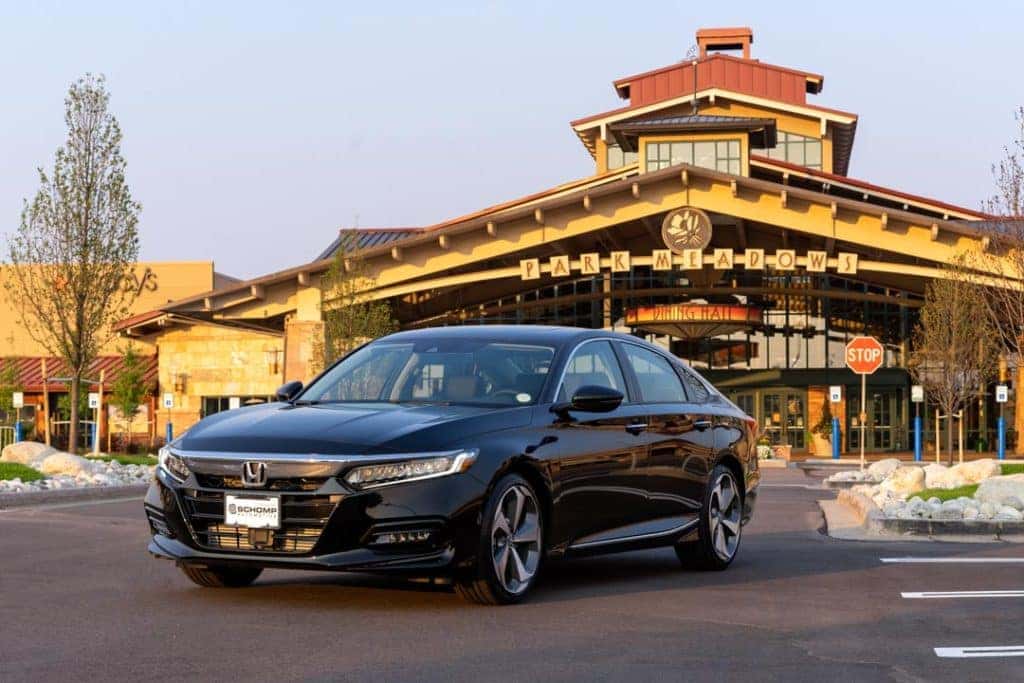 What's in a name?
Quite a bit it turns out, if the name is "Schomp" and it's on your license plate frame.
If you plan a shopping expedition to Park Meadows Retail Resort in Lone Tree, and your vehicle sports a "Schomp Automotive" license-plate frame, you are now entitled to receive complimentary valet parking.
Valet parking is a very appealing perk. Think about having your arms and hands full of bags and packages and the weather has turned chilly – especially during the upcoming holiday shopping season. No more slogging through slushy parking lots for you! This is just one more way that Schomp Honda and Park Meadows are teaming up to thank you for choosing us both.
"Our brands have a lot of compatibility," says Park Meadows Retail Resort Senior General Manager Pam Schenck-Kelly. "They stand for integrity, brand recognition and fun, for that matter. Schomp has a lot of diversity in who they are and the vehicles they have. They have strong brand recognition and reliability but at the same time they're all fun. That's how we look at Park Meadows, Colorado's only retail resort."
Jeff Reinman, CEO of Summit Valet, works with both Park Meadows and Schomp and was the matchmaker. "I'm super, super excited. It was a great chance to get a partnership going with two clients I enjoy working with," he said.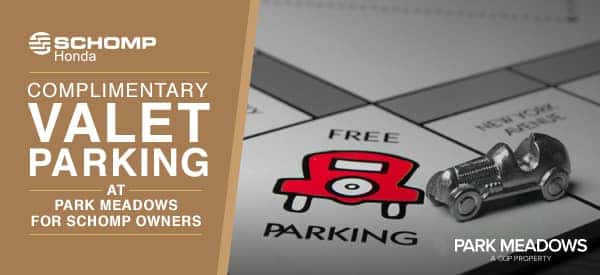 Schenck-Kelly says Summit's valet service is "something the customers can always rely on. They're approachable and work to make the customers comfortable. They take good care of the cars, which is important to both Schomp and Park Meadows."
It's a great way for customers to learn more about Honda. Throughout the year there will be entertaining events and promotions at Park Meadows. Look for us around the holidays at the gift-wrapping station. There will be a presence in the food court and we're planning a cool interactive experience in the new year.
"Partnering with Park Meadows Retail Resort, the South Metro area's premier shopping destination, was a natural for us," said Schomp Automotive CEO Aaron Wallace. "We both stand for quality and a superior customer experience. We think will be a great opportunity to build some real synergy with Park Meadows and merchants there."