732,745 Reasons Why the Honda Fit is an Amazing Car
You've undoubtedly heard that Honda makes some of the most reliable vehicles on the road. It's easy to say that they're legendary for reliability, but where's the proof?
Right here!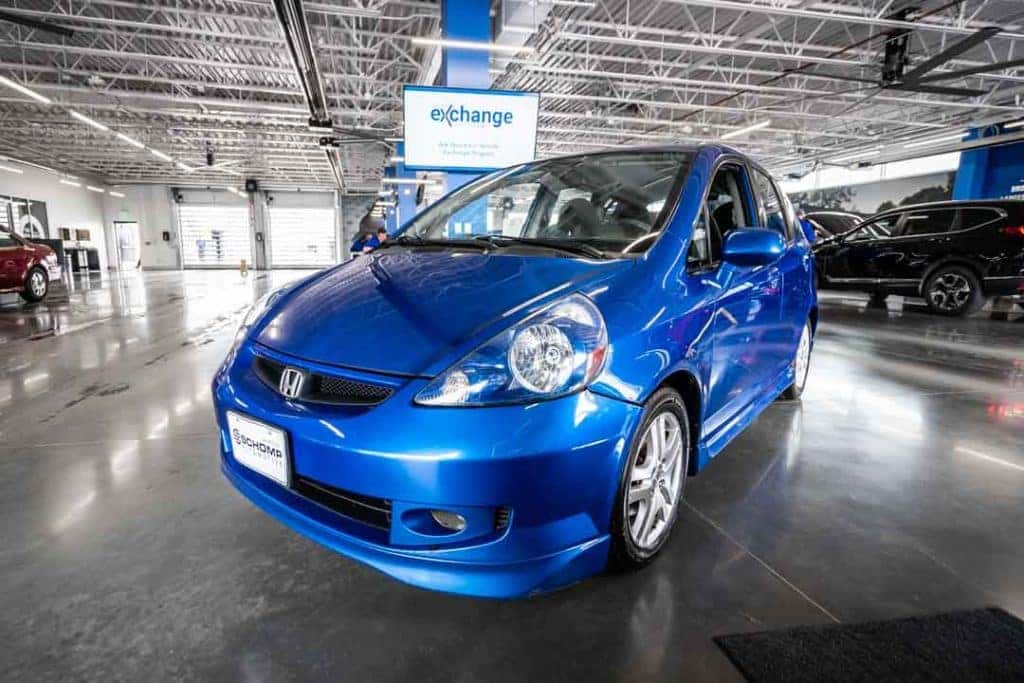 We'd like you to tell you a story about Schomp Honda customer, Kevin Allen. Kevin recently traded in his 2007 Honda FIT that he's been driving as a courier here in the Denver metro area. He bought the FIT new at Schomp Honda in August of 2007, and since then he's driven it a total of 732,745 miles (not a typo)!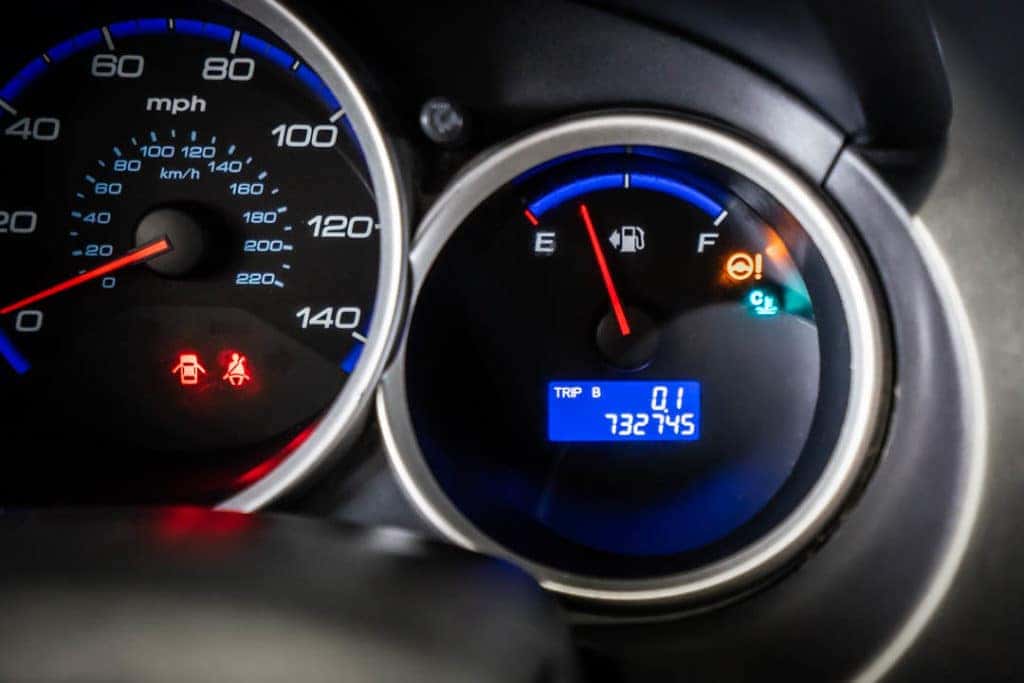 That's the same as driving around the world almost 30 times!

"I deliver various types of items as a courier… I also have delivered in all areas of Colorado and some neighboring states," Kevin says. On why Kevin chose a Honda FIT, he said, "I liked how the seats folded in different configurations. Good fuel economy and Honda reliability were also factors."
And while Kevin kept his FIT well maintained over the last 11 years (that's key to longevity in any vehicle) that's still a pretty remarkable record.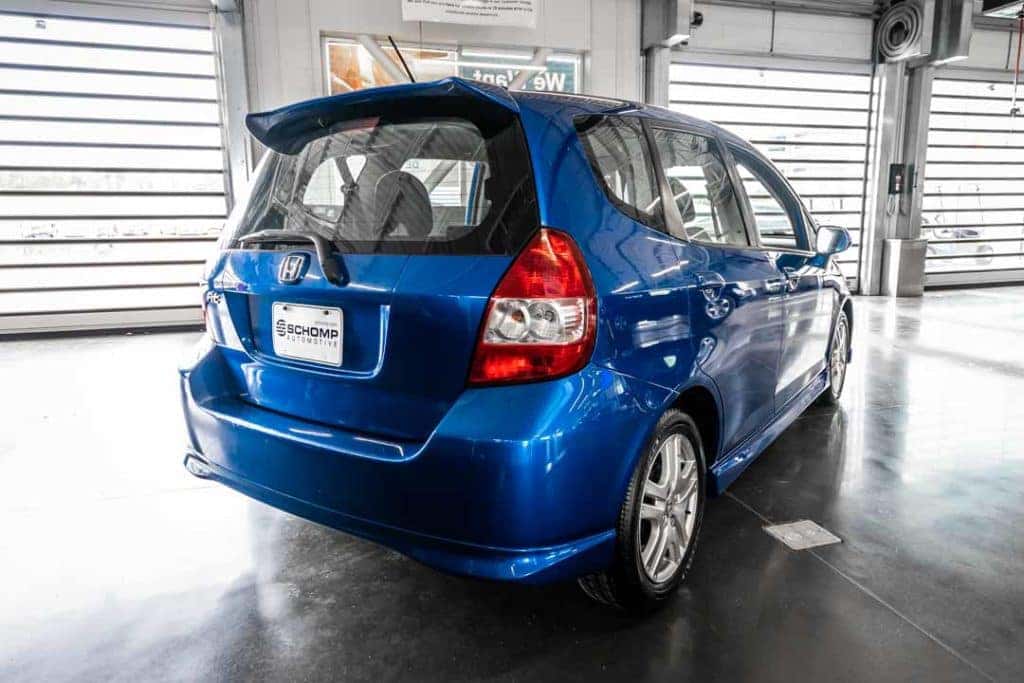 Kevin told us the FIT has its original engine. The fuel injectors were replaced at 50,000 miles and the transmission was replaced at 413,000 miles. He got almost 700,000 miles out of the catalytic converter and oxygen sensor, and over 600,000 miles out of the radiator. The starter, alternator, ignition switch, fuel pump, water pump – all only once replaced.
He goes on to say, "of course shocks, struts and other suspension items were replaced a few times. Tires, lots of tires. Body is mostly original. A few crashes, causing mostly replacement of parts at the front end of the car. Coils were replaced once." Kevin says he was stranded just one time in 11 years – about 18 months ago when the key wouldn't turn. It was the only time he had to have it towed.

"I never thought it would last this long."
Now Kevin is the proud owner of a new 2018 Honda FIT LX. "The last one held up pretty good, so I'll try again. Fuel economy is important in what I do. So far, it is much better than I expected." Economical, reliable and durable…that's the beauty of the Honda FIT.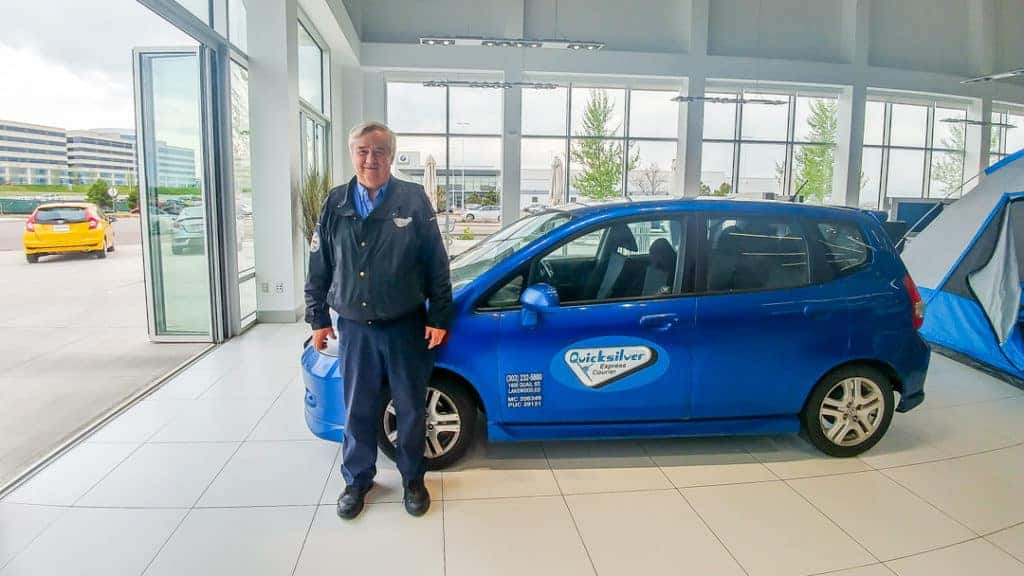 We appreciate Kevin sharing his story. It just proves that all those things we've said about Hondas over the years are true. Not everyone will get 732,745 miles out of a single vehicle, but it's certainly possible.
Schomp Honda has some excellent offers this month on the amazing Honda FIT (and other members of the Honda family of vehicles). Take a look online and visit us on Plum Valley Lane in Highlands Ranch to see and drive one yourself.
Also, we invite you to come experience Schomp Honda for all your vehicle's service and maintenance needs. Come see why our community has chosen us as their hometown service center for over 77 years.

To learn more and schedule service, click here.